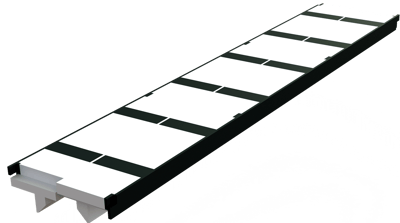 Images are representations only.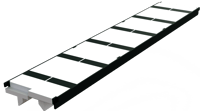 Pro Buck is the complete solution for ICF wall openings.
Features
Concrete anchors ensure a solid connection to the concrete wall and provide a chair for horizontal rebar placement
Easy, void-free concrete placement under the opening - foam-only areas for 4" access holes
Strong, secure, reliable fastening - high-strength exposed furring strips
Fast picture framing to the internal flanges every 8" o/c (that do not have to be removed for finishing!)
Strong, dependable, insulating foam - high-density 2 lb. foam
Minimal waste - leftover pieces securely clip together end-to-end, generating minimal waste
BP003PB-06
LOGIX LOGIX 48" Pro Buck 6"
$26.51
CAD
$20.00 Shipping
BP003PB-08
LOGIX LOGIX 48" Pro Buck 8"
$28.19
CAD
$20.00 Shipping
Specifications
Dimensions
4" (102 mm) Pro Buck: 9.5" W × 48" L (241 mm × 1,219 mm), Panel Thickness: 1.5" (38 mm)
6.25" (159 mm) Pro Buck: 11.75" W × 48" L (298 mm × 1,219 mm), Panel Thickness: 1.5" (38 mm)
8" (203 mm) Pro Buck: 13.5" W × 48" L (343 mm × 1,219 mm), Panel Thickness: 1.5" (38 mm)
10" (254 mm) Pro Buck: Width - Custom Cut from 6.25" or 8" Pro buck, Length - 48" L (1,219 mm), Panel Thickness: 1.5" (38 mm)