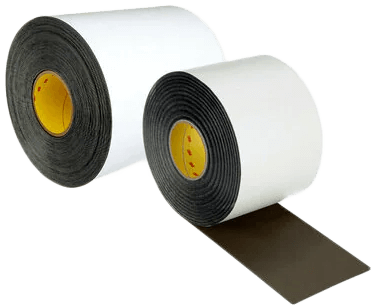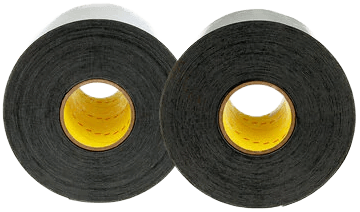 Images are representations only.
3015UC Ultra Conformable Flashing Tape
Brand:
3M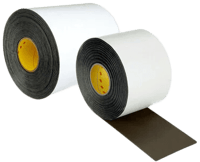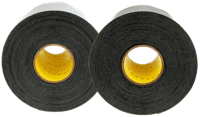 The 3M™ Ultra Conformable Flashing Tape is a tough commercial flashing tape designed to work with both permeable and non-permeable wall systems.

This tape's extreme flexibility gives it up to 370% elongation both horizontally and vertically, even stretching and conforming around corners.

Don't settle for the standard — let 3M™ Ultra Conformable Flashing Tape help you do your best work.

The 3M™ Ultra Conformable Flashing Tape allows you to simply peel, stretch, and stick. If the desired results aren't achieved on the first application, this tape can be adhered to and repositioned on a wide variety of common building substrates.

Complex penetrations can be completed quickly and efficiently by eliminating the need to cut and splice multiple pieces of tape to achieve optimal coverage.
Features
Compatible with common building and construction substrates with both permeable and non-permeable wall systems
Provides internal strength and durability for demanding applications
Easy, fast, and hassle-free installation without the need for primer
Repositionable once applied to help improve final results
Offers up to 370% elongation in multiple directions
Translucent for visual inspection
3M 3015 UC Grey Flashing Tape (6" x 75')
view more
Extremely flexible tape stretches horizontally and vertically and conforms around corners, Designed to work with both permeable and non-permeable wall systems. Tough tape for demanding applications. No primer required
Add-Ons
3015TWF Air & Vapour Through Wall Flashing Tape, 3015 Air & Vapour Barrier Tape, 3M 3015 NP 2-2 Slit Liner White, 3M 3015 NP Solid Liner White
$225.75
CAD
$15.00 Shipping
3M 3015 UC Grey Flashing Tape (9" x 75')
view more
Extremely flexible tape stretches horizontally and vertically and conforms around corners, Designed to work with both permeable and non-permeable wall systems. Tough tape for demanding applications. No primer required
Add-Ons
3015TWF Air & Vapour Through Wall Flashing Tape, 3015 Air & Vapour Barrier Tape, 3M 3015 NP 2-2 Slit Liner White, 3M 3015 NP Solid Liner White
$338.65
CAD
$15.00 Shipping
Specifications
Adhesive Type
Acrylic, High Performance Acrylic
Applications
Construction, Erosion Protection, Protective Tapes and Film for Doors
Industries
Construction, General Industrial
Operating Temperature
40° to 300° F (4.4° to 150° C)
Overall Width
6 in (152.4 mm), 9 in (228.6 mm)
Size
9 in x 75 ft (228.6 mm x 22.86 m)
6 in x 75 ft (152.4 mm x 22.86 m)
Total Tape Thickness without Liner
Ideal for the sealing of through-wall flashing penetrations such as ducts, conduits, cables, and pipes
Easily enclose rough openings and joints in commercial building applications
Documentation
Data Sheets
Product Manuals