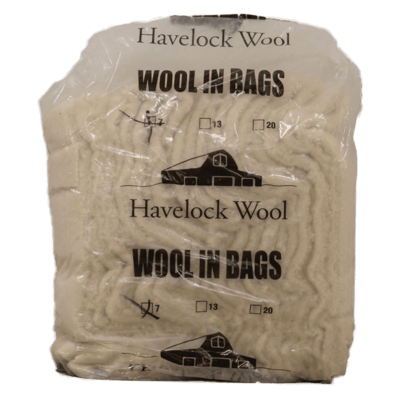 Images are representations only.
HAVELOCK 2" Batt Insulation Single Uncompressed Bundle
Quantity Pricing
| | | |
| --- | --- | --- |
| 6 - 11 | $239.35 | 10% Off |
| 12+ | $226.05 | 15% Off |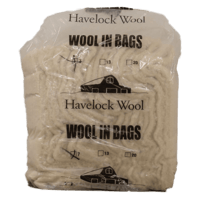 Batt insulation takes a rectangular shape and it is designed to slide into the cavity of your interior walls. It is the cheapest and most common type available in the market. The efficacy of batt insulation is increasingly scrutinized by industry practitioners though the ease of install will allow for its dominant usage to persist.

Our product is all-natural, renewable and sustainable in it's production, while being compostable at the end of an extended useful life. Wool is inherently self-extinguishing and manages moisture against 65% relative humidity. When it comes to energy efficiency, our batts perform similarly to other forms of insulation with an R-value of 3.6 per inch. Unlike others, no protective clothing is required for installation and one can argue the process is even a bit of fun.

Our batts are comprised of wool. Unlike other options, there is no synthetic mix in our products which means there is no glue or bonding agent. This greatly reduces the net embodied energy in our production process as no high heat is required. By comparison, mineral wool batts are bonded with extreme heat and the binder is formaldehyde.

Installation procedures and techniques must be as recommended by Havelock Wool. Batts are typically cut at 48" and may need to be stretched slightly upon removal from packaging. Unfaced batts are applied with friction. A staple may be added at the installers discretion. Wire may be used in a ceiling joist or with steel framing.
Specifications
Surface Burning
Flame Spread (Class A) (ASTM E-84)
Fire Hazard
Smoke Developed (Class A) (ASTM E-84)
Thermal Conductivity
Resistance Value (ASTM C-518)
Water Vapor Transmission
108 ng/(Pa·s·m) (ASTM E-96)
Moisture Storage Function
Moisture Content 10 % at 50 % Relative Humidity (ASTM C-1498)