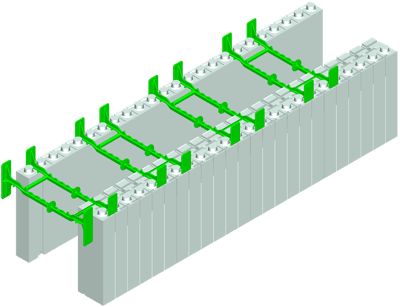 Images are representations only.
Quad-Lock Ties secure the Quad-Lock Panels to form the cavity for the concrete.

Slab Ties, used in combination with the Slab Bracket and 2x4 lumber, will provide a solid support system for 1 to 2 layers of outside panels during the concrete pour of a floor slab. This system eliminates the need for exterior scaffolding, ladders, plywood forms & bracing. Available in all sizes except Black Ties (4").