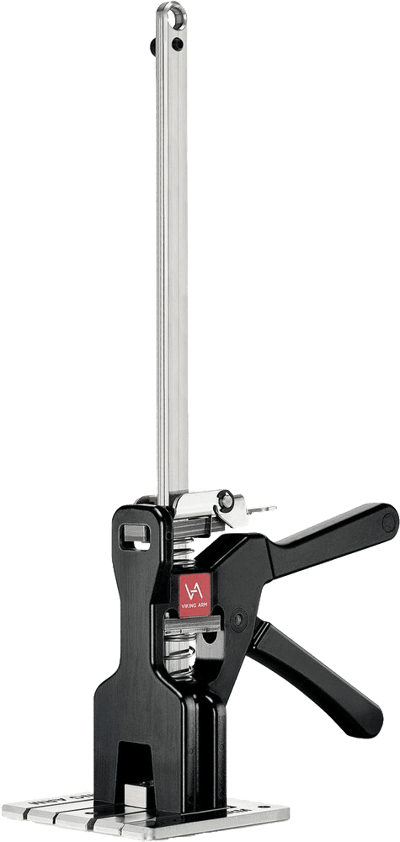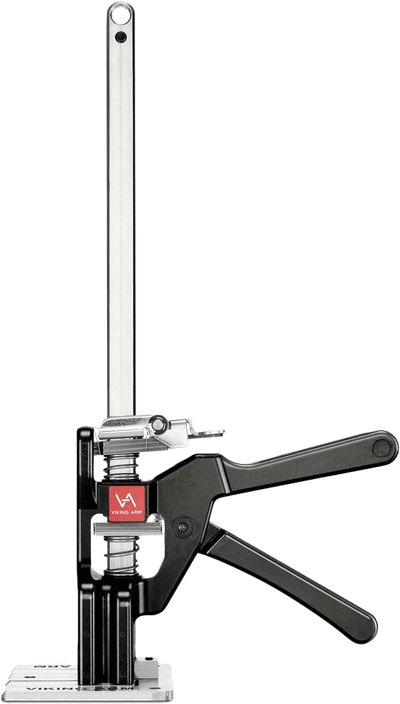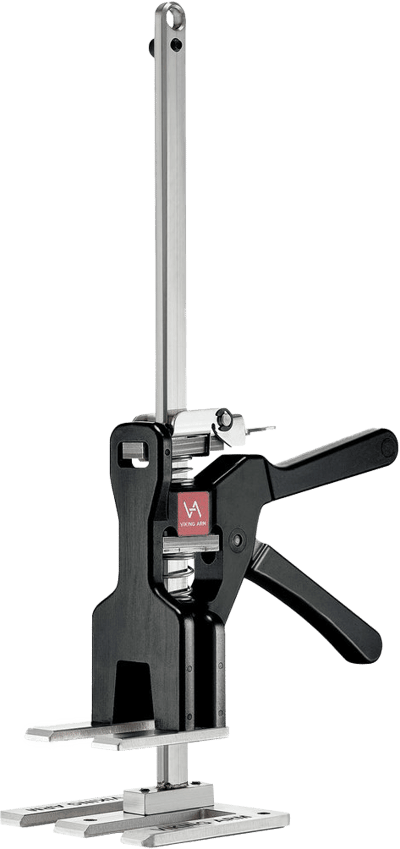 Images are representations only.
The Viking Arm® tool
Part Number:
VA015G2
Brand:
Viking Arm
VIKING ARM VIKING ARM Tool, Gen 2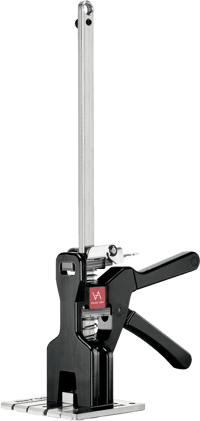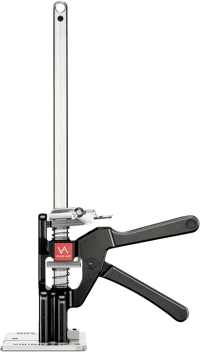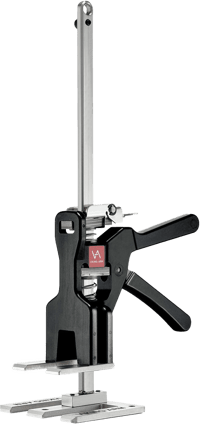 The Viking Arm® tool makes working alone much easier and with a lifting capacity of up to 330 lbs the range of applications is virtually unlimited.

This ingenious and built-to-last tool helps with the installation of kitchens, windows, doors, cabinets, floors, fences, and much more. Get into tight spaces and lift, clamp, press, or tighten with controlled precision. Your imagination sets the limits.
Features
Innovative universal tool
Lift, press, tighten with precision and control
Impressive capacity for a compact hand tool
Patented technical solutions
May substitute multiple "traditional" tools
Inspires creativity, secures quality and safety
Increases productivity, saves time and money
Sturdy and durable construction
Components of highest quality
Designed and manufactured in Norway
Specifications
Material of Construction
Stainless Steel / Aluminum
Base
Standard: 5 mm x 105 mm x 87 mm
Optional Base in Hardened Carbon Steel: 6 mm x 105 mm x 87 mm
Optional Base: 3 mm x 77 mm x 62 nn