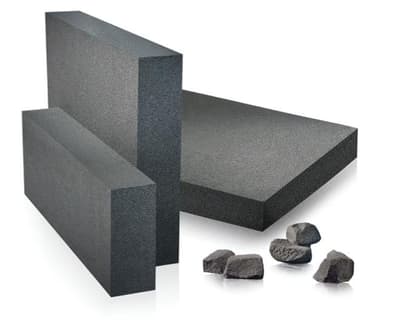 Images are representations only.
Glapor Foam Glass Boards
Brand:
Glavel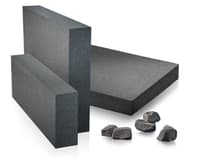 Glapor Boards offers all the benefits of foam glass gravel in an annealed form.

These boards boast a high R value and a variety of use applications in the built environment.

Use the Glapor Board Edge System to insulate the exterior of a stem wall, as sub slab insulation, or as flat roof insulation.

Create a super-insulated foundation by using Glapor foam glass boards with foam glass gravel.
Features
Non-Combustible (A1)
High Compressive Strength
Water and Vapor Tight
Everlasting Thermal Conductivity
Made from 100% Recycled Glass
Fully Recyclable and Sustainable
Ecologic and Economic
Insulation for Flatroofs
Interior Insulation of Ceilings and Walls
Insulation Under Screed
Insulation for Facade Constructions
Perimeter Insulation of Walls (Basements)
Perimeter Insulation of Slabs (Basements / Foundations)
Insulation for Flatroofs
Interior Insulation of Ceilings and Walls
Insulation Under Screed
Insulation for Facade Constructions
Perimeter Insulation of Walls (Basements)
Perimeter Insulation of Slabs (Basements / Foundations)
Specifications
Composition
100 % High Quality Recycling Glass
Bulk Density ± 10 %
130 kg/m³ - 135 kg/m³
EN 1602
Thermal Conductivity λ D
0,052 W/(mK) - 0,058 W/(mK)
EN 12667 / EN 12939
Compressive Stress
600 kPa - 1600 kPa
EN 13167
PG 600.3 & PG 900.3

Insulation for Flatroofs
Interior Insulation of Ceilings and Walls
Insulation Under Screed
Insulation for Facade Constructions
Perimeter Insulation of Walls (Basements)
Perimeter Insulation of Slabs (Basements / Foundations)
PG 1600

Perimeter insulation of heavy load bearing foundationslabs
Insulation for flatroofings / parking decks
Insulation of walls
Loadbearing applications