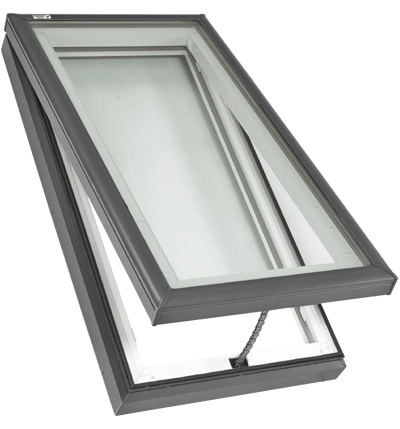 Images are representations only.
VS Deck Mounted Manual Venting Skylight
Brand:
VELUX®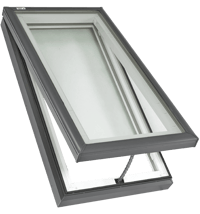 Designed for deck and curb installations, the VELUX Manual Venting skylight enables any home to embrace the best of what nature has to offer. Opening for maximum fresh air, the venting skylight contributes to a home's proper moisture balance and comfort level by allowing stale, humid air to be released. Recommended for in-reach installations.

Our manual skylights are easily opened and closed with VELUX accessories. A smooth turning handle is available in the box when skylights are installed within reach.

For out-of-reach installations control rods are sold separately; consider a Solar Powered or Electric Venting model which comes with an easy to use touchscreen remote and integrated rain sensors to close the unit in case of inclement weather.
Features
Convenient: Easily opens and closes with manual crank handle
Economical: No need for costly wiring or electricity
Sleek Design: A low-profile design blends in with your roof