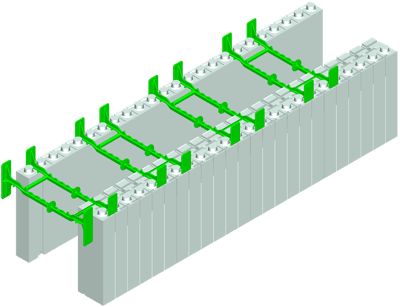 Images are representations only.
QUAD-LOCK Wire Top Tie 14"

Quad-Lock Wire Top Ties are used in conjunction with the Metal Tracks to easily finish the top of Quad-Lock walls. They keep the top panels plumb, secure and in position to create a straight wall. They also provide easy placement of horizontal rebar close to the top of the wall (using regular panels).